LEGAL FOR WHEREVER YOUR BUSINESS ADVENTURES TAKE YOU!
Getting your online business legally protected doesn't have to be scary and overwhelming, we've got you covered!
It's time to take the guess work out of legal with attorney drafted contract templates.
what biz owners are saying
Thank you for the contract templates - they've honestly been such a game changer in legitimizing my business and adding a layer of security! Thanks for doing what you do - we all need it. Destiation Legal is a great go-to for any online coach or service provider to have iron-clad contracts that protect you and showcase you to your clients as the professional that you are.

Neha Premjee, Health Coach
Over the years of running my business there have been some pretty crazy things that have happened on the inside...but one thing I know for sure is that by having these templates in my business, I can show up with more confidence and such a feeling of security. Thank you Destination Legal for making me feel so confident through the process.

Ruby Lee, Business Coach
I felt totally supported, secure, and peaceful during the entire process of getting all of the important legal aspects of my business taken care of. I stepped even more into my CEO shoes, slept better at night, and ultimately knew that as my passive income products, programs, etc. continued to grow that I would be protected.

Lacey Sites, Success Coach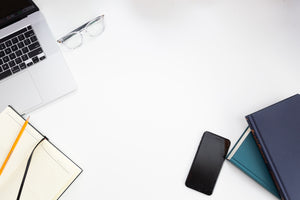 GRAB YOUR FREE CHECKLIST
your get legal checklist. for coaches.
Make sure your business has the legal protection it needs...to protect your passion, your business and income.
get yours now
what makes destination legal® different?
Well, think of us as your legal tour guides.
It's our mission to guide coaches & online business owners through the legal web and empower them to legally protect their businesses with contracts so they can make more money and confidently build epic businesses.
HERE'S WHAT YOU CAN EXPECT FROM US:
ATTORNEY DRAFTED
But without all the legal mumbo jumbo. Our contracts are to the point, they include everything you need to fully protect your business.
Thousands of coaches use (and love) our templates...will you be next?
SPECIFIC TO YOU
There are lots of online templates out there but most of them aren't drafted specifically with your business in mind.
We are the source for legal in the coaching, health coaching and online business industries.
IMMEDIATE PROTECTION
Our templates are delivered immediately to your inbox and you can have them customized and in use within minutes (yes, it's that easy!)
You don't even have to leave your bed to get this done!
sounds good, right?
The legal side of your online business should be one of the pieces that has you CONFIDENT AF to show up, serve and sell your offers.
AND IF IT'S NOT, YOU'RE IN THE RIGHT PLACE TO CHANGE THAT NOW.
a new kind of legal help
for online businesses
It's our mission to empower biz owners through legal.
This is the home for coaches and online business owners working globally and wanting to get their 'legal ducks' in a row and grow an empire.
You won't find stuffy suits, exorbitant law firm rates, or confusing legalese.
What you will find are people that understand YOUR industry.
We have helped THOUSANDS of coaches & business owners GET LEGIT, are you next?
Meet The Founder
Hi, I'm Sarah Waldbuesser, Esq, AKA Your Legal Tour Guide.  I spent a few years at a law firm rocking pantsuits, making sense of confusing legalese, and billing my time by the increment — and climbing that ladder never felt good.
I believe in doing legal differently, and that's what led me to create Destination Legal®. Well, that and my love for travel. Business-class with a glass of champs whenever I want with no approval of PTO? Yes, please. Your online business deserves legal protection and there's no one better equipped to bring that to you than an attorney who has been building a business in this crazy online space right along side you.